Our company participated in the 2018 industrial automation exhibition from September 19 to 23, 2018.
Booth no. : 5.1 h-b110. We sincerely invite you to visit our booth.

An international event of comprehensive industrial automation solutions,

production and process automation, electrical systems, robotics,
industrial IT and manufacturing informatization.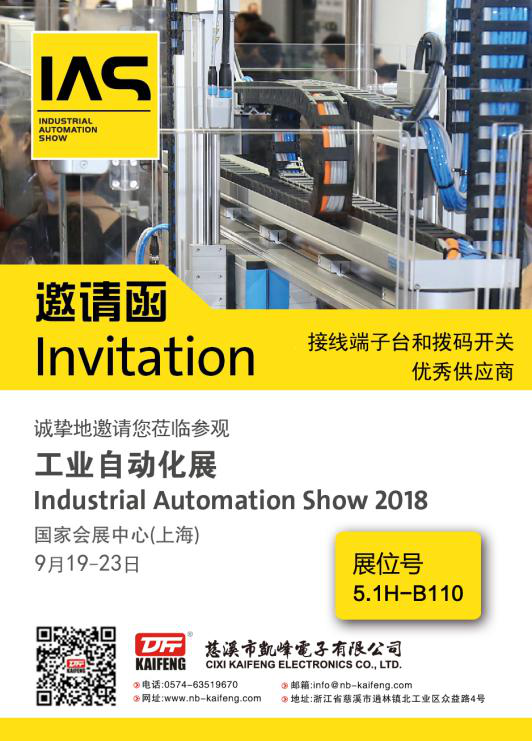 Innovation road - vtu promotes
green development with
intelligent manufacturing
Intelligent manufacturing is an important basis for China to build itself into
a powerful manufacturing country. Every technological and industrial revolution
will bring huge opportunities to the market while improving production efficiency
and transforming production mode. Therefore, seizing the opportunity to realize
the historic leap of manufacturing industry from big to strong has become an
important goal of the whole industry.
On September 19-23, 2018, with "innovative smart green" as the theme of the
20th annual China international industry fair held at the national convention center
in Shanghai hongqiao, to innovation of rittal company is based on the 18th consecutive login, China's largest industrial fair bring professional audience with the latest technology concept and the typical industry application solutions.
The exhibition information ??
Exhibition name: 2018 industrial automation exhibition
Date: September 19-23, 2018

Venue: national convention and exhibition center (Shanghai)

About the show ??
Since its first session, the industrial automation exhibition has been the forefront of leading enterprises in the automation industry to display and explore the application of automation technology to users, covering industrial automation, electrical systems, robotics and IT information solutions. It is also a great platform for companies to showcase the latest technologies and solutions needed in the market. After many years of success, industrial automation exhibition has become an international exhibition that automation enterprises and industry users must participate in.
Huge market potential facing global automation enterprises