The 79th China international medical devices (spring) expo 2018 was held from April 11 to 14 at the Shanghai national convention and exhibition center.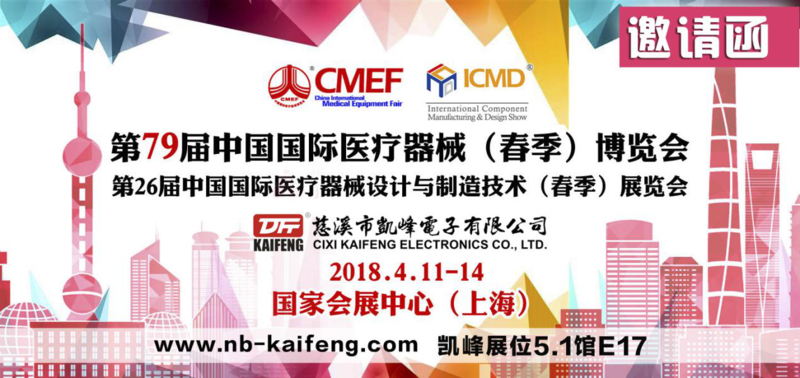 Exhibition information ??

The 79th China international medical device (spring) expo 2018

Date: April 11-14, 2018

Venue: national convention and exhibition center (Shanghai)

Exhibition introduction ??
China international medical device expo (CMEF), founded in 1979, is held twice a year in spring and autumn. After 38 years of continuous innovation and self-improvement, CMEF has become the largest medical device and related products and services exhibition in the asia-pacific region. The exhibition covers tens of thousands of products including medical imaging, in vitro diagnosis, electronics, optics, first aid, rehabilitation and nursing, mobile medicine, medical services, hospital construction, medical information technology, wearable and other products, directly and comprehensively serving the whole medical industry chain from the source to the terminal of the medical device industry. Each year, nearly 4200 medical device manufacturers from 28 countries and regions and 200,000 person-time government procurement, hospital buyers and dealers from more than 150 countries and regions gather for CMEF transactions and exchanges. With the deep development of the exhibition to become more professional, has created the meeting BBS, CMEFImaging, CMEFIVD, ICMD China international medical equipment design and manufacturing technology exhibition brands and so on a series of medical domain, CMEF medical industry has become the largest professional medical procurement trading platform, release the best corporate image and specialized information center and academic, technical communication platform.