Our company will be in April 19 to 21, 2017 in SNEC the 11th (2017) international solar industry and pv engineering (Shanghai) exhibition.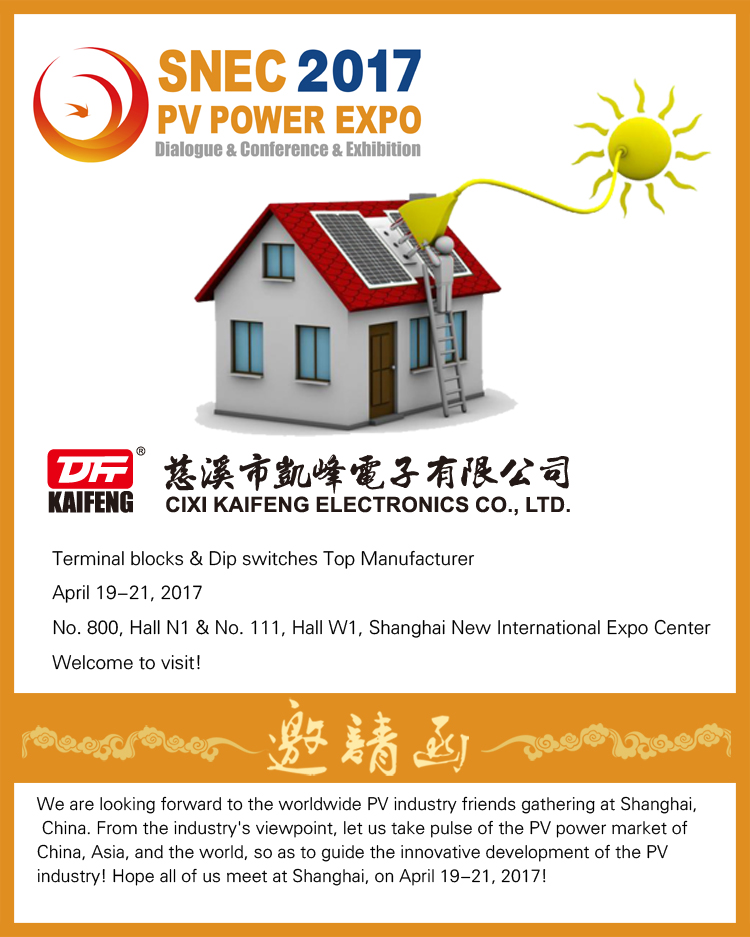 By Asian photovoltaic industry association (APVIA), China renewable energy institute (CRES), China's circular economy association professional committee of renewable energy
Member (CREIA), Shanghai federation of economic organizations (SFEO) exchange center, Shanghai science and technology development (SSTDEC), Shanghai new energy industry association (SNEIA)
lead and invite the solar energy industries association (SEIA), and other 19 international agencies and organizations jointly organized the "2017 international solar energy production
Photovoltaic industry and engineering (Shanghai) exhibition and BBS "(hereinafter referred to as" SNEC pv conference and (Shanghai) exhibition ") in 2017 on April 19 to 21
China was held in Shanghai."SNEC pv conference and (Shanghai) exhibition" in 2007 the first of 15000 square meters, the development by 2016
150000 square meters, from 90 countries and regions in the world, a total of 1618 companies, including international exhibitors ratio (30%), has been in China, in Asia
State, in the world's most influential internationalization, specialization and scale of the photovoltaic (pv) event.
SNEC exhibition of solar photovoltaic (pv) is the world's most professional exhibition, the exhibition include: photovoltaic production equipment, materials, photovoltaic cells, photovoltaic application products and components, photovoltaic engineering and system, and covers the photovoltaic industry chain of each link.Form of SNEC pv BBS also extraordinarily rich and colorful, involves the photovoltaic industry in the future market trend analysis, cooperation and development strategies, national policy guidance, photovoltaic industry cutting-edge technology, financial, etc., is the best opportunity to show the results.
We look forward to the global relevant industry gathered in Shanghai, China, from the Angle of industry, problem oriented, pulse together China, Asia and the world solar photovoltaic power generation market, to lead the industry innovation development.May we meet in April 19 to 21, 2017, Shanghai!
SNEC PV POWER EXPO (2017) warmly welcome you!