Our company took part in the May 10-12, 2017 of the 2017 Beijing international exhibition industrial intelligence and automation.Welcome you to visit!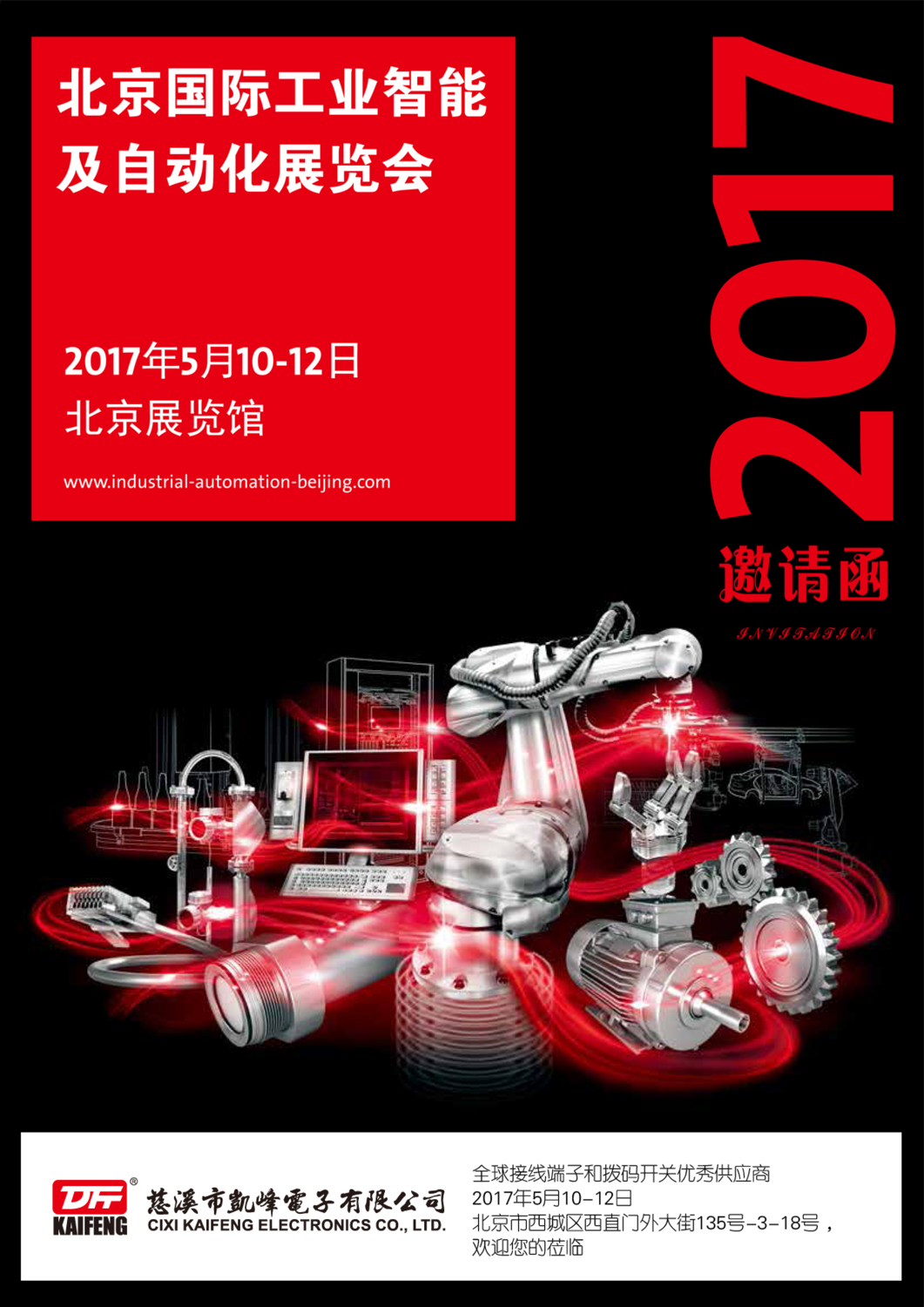 Show the basic information:
Exhibition name: 2017 BEIJING international industrial intelligent and automation (BEIJING) IA
Show new industrial automation technology, process and energy automation technology and automation solutions of international event
The exhibition's official website: www.industrial-automation-beijing.com
Number of exhibitors: more than 200 enterprises from 16 countries and regions
Exhibition area: 22000 square meters, the proportion is as high as 60%
Show time: on May 10-12, 2017
Exhibition location: Beijing exhibition center (Beijing xicheng xizhimen street no. 135, xizhimen subway station)

The exhibition highlights:
1. North China the most authoritative automation
As one of the world series in Hanover automation, IA BEIJING foothold in China's important industrial base for many years, dig the north China regional leading industry companies, domestic numerous industry, including automotive, machinery manufacturing, rail transportation, machine tools, metallurgy, oil chemical industry, aerospace, packaging and printing, agricultural machinery and other industries, is committed to building China's northern region of industrial automation products the most professional trading and marketing platform.
2. Leaders gathered in all walks of life
In 2016, the three-day exhibition attracted 17591 professional buyers, of which the audience in north China accounts for 89% ratio, overseas audience from 11 countries and regions.Show all gathered the ball more than 200 automation pioneer enterprises, in intelligent manufacturing solutions, international companies the proportion is as high as 65% above.Attracts nearly 20000 professional buyers to visit the site to visit, procurement.
3. During the same period of high-end conference unusually brilliant
This year is intelligent manufacturing international conference held in the fourth year, will continue to explore the "made in China 2025", Germany "industrial 4.0", and the United States "Internet industry", of the three concepts will be china-germany "smart" between the United States, big collision is an indicator of automation industry!In addition, the exhibition will also present same sensor, integrator application assembly, automation salon, industrial control system of information security and a series of wonderful meeting.
4. Not the same as "industrial 4.0"
The show will not only 4.0 "industry" as a concept put forward, and invited to advocate industry leading enterprises of the concept of 4.0 through various physical or model show that "industrial 4.0" symbolization, known epic.